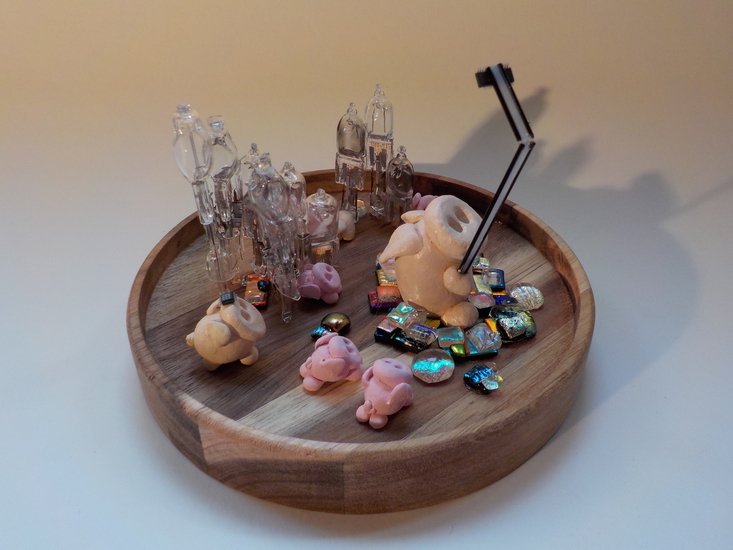 25 x 15 x 16 cm, © 2018, prijs op aanvraag
Ruimtelijk | Beelden | Mixed Media
Selfie, beschrijving op Wiki, ''Een selfie is een zelfportretfoto, meestal genomen met een smartphone die in de hand kan worden gehouden of wordt ondersteund door een selfiestick. Ze zijn voor ijdelheid, meestal vleiend, en soms casual van aard. Of gemaakt om casual te lijken.'' Jammer genoeg kost dit zoveel tijd en aandacht van de selfie nemer dat ze het hier en nu totaal missen. Is dat 2 seconden exposure op je sociale media waard?